Returning to Washington D.C. 5 - 6 March 2024
The 9th Powering Africa Summit 2024 (PAS24) continues under the theme "Capital Flows Underpinning the Energy Transition", focusing squarely on energy project development and infrastructure and the enabling environment. Following the success of the Africa Energy Forum and the Africa Climate Summit in Nairobi, you will contribute to critical discussions on the impact of reducing debt costs, seeking alternatives to sovereign guarantees, and unlocking the climate finance promised to Africa's energy sector.
Hosted by Power Africa, in the heart of the U.S. capital and the home of the World Bank Group, PAS24 will focus on the critical financial aspects needed to develop Africa's energy sector more effectively, with conversations rooted in reducing the cost of debt and innovative solutions to the sovereign guarantee impasse.
The programme comprises a series of high-level boardrooms, and, for the first time, we will be hosting a Gala Dinner so that discussions can continue into the evening.


The Powering Africa Summit builds upon a rich history that began in 2015, serving as a platform for U.S. Government stakeholders, the World Bank Group, institutional investors, private financiers, and technology providers from North America to collaborate with Ministerial and Governmental participants from countries across Africa.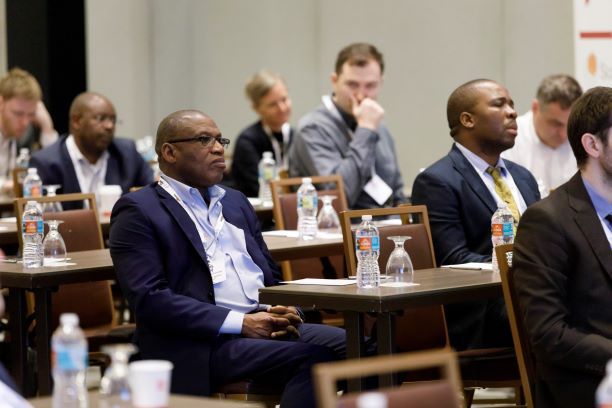 Powering Africa Summit 2024 (PAS) will address critical questions, including:
Impact of Lowering the Cost of Debt & Alternative Solutions to Sovereign Guarantees
Lowering the Cost of Debt & Resolving Sovereign Guarantee Challenges
The Future for Development Finance Institutions – Mobilizing Debt Capital for Clean Energy
Africa Climate Summit (ACS) and COP28 – Fulfilling Climate Finance Promises for Africa's Energy Sector
The Future for Independent Power Producers (IPPs) – Accelerating IPP Projects Across Africa
Transmission - Unleashing Africa's Energy Potential


ACCESS THE 2024 AGENDA


You will have the opportunity to discuss with African government representatives, global energy leaders and international investors to address industry challenges, attract investments, and shape partnerships to develop energy projects.
DOWNLOAD THE POST SUMMIT REPORT


TAKE A LOOK BACK AT THE 2022 POWERING AFRICA SUMMIT

What our attendees say
"It was a fruitful Summit and I enjoyed sharing experiences and updating myself on new developments in the sector. The networking was fantastic"

"An excellent forum for the Power sector to share information and ideas, connecting decision makers in public and private sectors for networking"

What an amazing session on Morocco. EnergyNet you never stop to surprise me with your quality and the enormous amount of information coming from your participants. Thank you very much!